Exclusion segments
By default, any segment created in Data Query 3 allows you to focus on a target population that corresponds to its characteristics: country of origin, action performed, pages loaded, etc.
With this new feature, you can now carry out the reverse analysis: exclude visits, visitors or users who meet certain conditions! This will allow you, for example, to create a cohort of visitors who have not carried out a conversion action.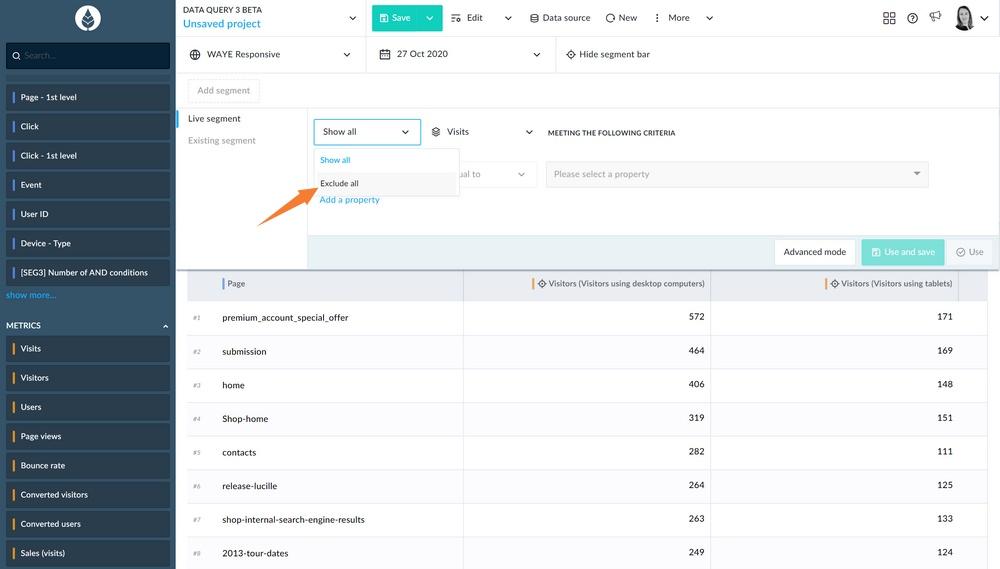 Segmented metrics
Part of Data Query 3's agility comes from features that allow you to create items on the fly such as advanced segments or, more recently, metric-to-metric calculations. We're now adding a new feature that allows you to apply a segment to one or more metrics in a dataset!
This feature is particularly useful when you want to compare two segments. For example, the number of conversions made by visitors using a Smartphone compared to the number of visitors using a connected TV.